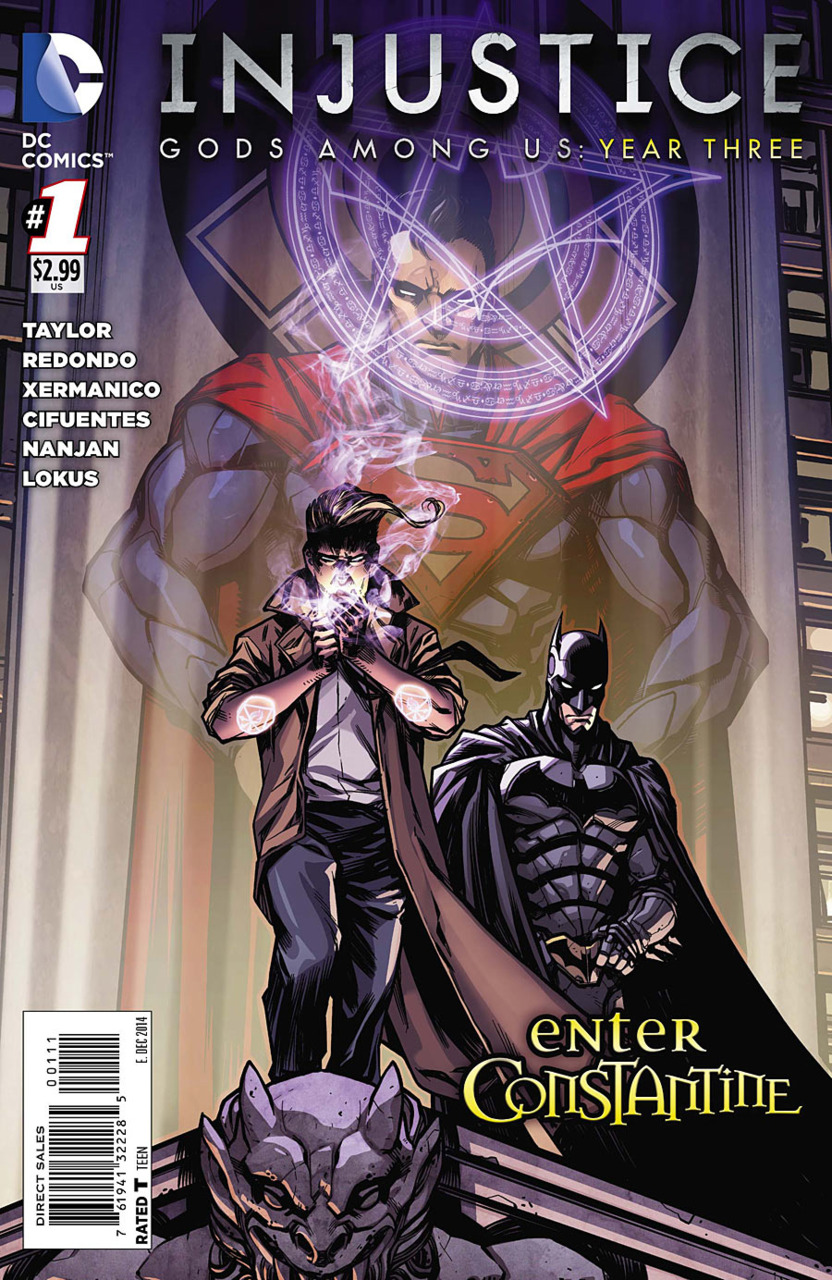 Before I get stabbed by well-deserved condescension, let me apologize for missing out on the last two posts. Friday just went by without me realizing that it was post day and yesterday I was just plain uninspired. So back to the review of the last Injustice volume I have.
Yellow Superman continues to be as loopy as ever, turning a convenient blind eye to Sinestro's more…persuasive interrogation tactics. He's also experiencing the joys of being a paranoid ruler, as he can't really seem to trust Billy. Or the Spectre. Or anyone really.
It's not a very long review, since the book isn't very substantial.  Read it here. For the other reviews in this series, see the previous post. I hope to do a more interesting post later this week on a different medium of storytelling – the visual novel. Stay tuned!